The iPedic collection is Serta's offering to those that deal with joint pain. Indulge in a mattress sought out by seniors and athletes alike.
RELATED: Which Mattress To Choose When You Have Chronic Back Pain?
Why the iPedic Collection Is Your New Favorite Mattress
1. Promotes Good Posture
Maintaining proper posture is important whether you're standing up or laying down.
Many sleepers experience back pain because their beds don't support their pressure points and cradle the contours of their body. And this spinal support and cradling become much more important when you're suffering from back or joint pain.
By supporting the natural position of your spine, your iPedic mattress may help prevent muscles pain and help manage joint pain.
2. Provides Advanced Support
Each mattress is crafted with multiple supportive, pressure-relieving, stress-absorbing, counting-sheep-approved layers that you won't find in regular mattresses:
luxurious knit surface
pillow-top layer
latex layer
Kool Comfort™
7 zone pocket spring mattress
The robust combination of pocket-on-pocket coils, latex layers, memory foam, and pillow-top surfaces work in sync to bring you your most restful and rejuvenating rest.
A sturdy foam encasement wraps around your iPedic mattress to deliver a more sustainable sleeping zone. No sagging. No rolling off the edge.
3. Relieves Pressure
Struggling with lower back pain? Does your neck feel stiff? Or do you feel the weight of the world on your shoulders—literally? You might credit that to stress or an inadequate mattress.
iPedic mattresses are crafted with pressure-relieving layers:
latex layer
Kool Comfort™
soft-touch foam (not available in iSplendor)
spine support foam (only available in iBreeze)
These work by absorbing your pressure points and spreading your weight evenly across the surface. Your iPedic mattress will ease the pressure off of your pressure points regardless of your sleeping position.
The iPedic is designed to cradle and support your pressure points from head to toe. Wake up refreshed and lighter—regardless of sleeping position.
4. Stays Cool throughout the Night
People struggling with joint pain confined to particular positions will appreciate the cooling system of the iPedic collection.
Each mattress features an adaptive dynamic cooling system that promotes airflow throughout the layers. This cooling system is designed to keep you and your mattress cool throughout the entire night.
Memory foam is notorious for trapping heat. Not with iPedic mattresses.
No more switching positions to find the cool side of the mattress. Enjoy deep and undisturbed sleep.
5. Features 3 Different Firmness Levels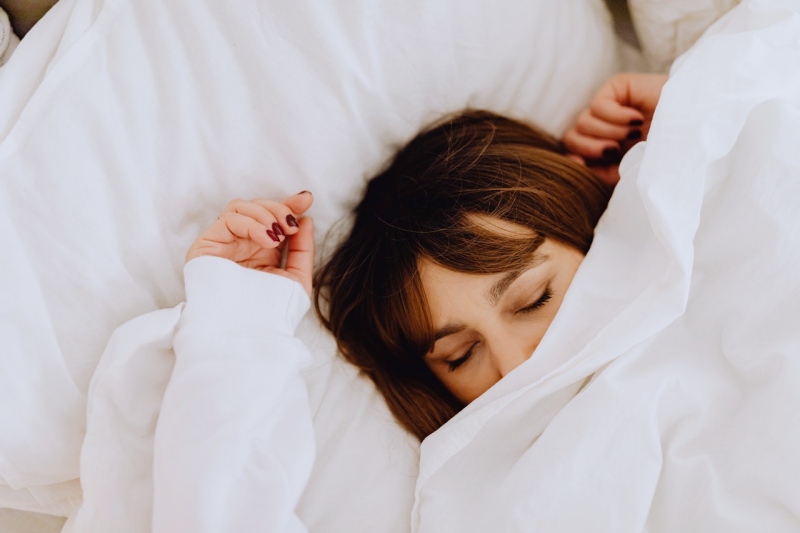 It was once believed that firm mattresses were the best for treating and managing back pain. However, now we've learned that the best mattress is, in fact, highly individual.
When choosing your mattress' firmness level, go with one that has enough give while still allowing ease of movement.
Softer mattresses—those with more give—allow you to fall more deeply into the layers. These cradle your pressure points and support the optimal spinal alignment.
On the other hand, firm mattresses support and prop you up so you can move easily and freely across the surface. Firmer mattresses also prevent unnecessary folding and help you keep the natural S-curve of your spine.
Choose a mattress based on your firmness preference:
iSplendor – mid-plush
iProminence – mid-plush
iBreeze – mid-firm
iBalance – medium
RELATED: Learn How To Sleep Peacefully Even With Shoulder Pain
6. It Comes in 10 Different Sizes
We understand that it's hard to find the perfect mattress. That's why we're offering as many as 10 different mattress sizes to meet your most particular needs:
Single (91x190cm)
Super Single (106x190cm)
Philippine Semi-double (137x190cm)
Queen (152x190cm)
US Queen (152x198cm)
King (183x190cm)
Philippine King (183x198cm)
Super King (200x200cm)
Philippine Super King (198x203cm)
7. It's Built with Good Bones
Like a strong body is equipped with strong bones, Serta mattresses are outfitted only with high-quality materials.
For 90 years, Serta has been investing in the highest quality materials and most innovative sleep technology.
And we're even offering a 10-year warranty on all our mattresses. That's how confident we are in our craftsmanship.
Need we say more?
Who Is the iPedic Collection Ideal For?
Orthopedic mattresses from the iPedic collection cater to a host of sleepers, ranging from seniors dealing with joint pain to athletes nursing their injuries.
The wear and tear in your daily life can also lead to sore muscles and aching joints. Beyond arthritis or sports injuries, you might also be hurting your body by doing something as mundane as sitting incorrectly at your desk for hours at a time or carrying a heavy shoulder bag.
Researchers think there may be a link between insomnia and chronic pain. Often people struggling with chronic pain also deal with insomnia. Subscribe to a mattress that promotes undisturbed sleep and pain relief.
You don't need to wait for an aching body to get an orthopedic mattress. Everyone can benefit from a mattress that provides optimal spinal support and pressure relief.
We spend a third of our lives sleeping. Choose one that makes every second count.
With state-of-the-art sleep support, the iPedic collection is your best sleeping partner.
Visit the nearest Serta store to find your iPedic mattress.
Did you find what you're looking for? Let us know what you're looking for in a mattress. We'd love to hear from you!
UP NEXT: