Did you know that a firm mattress is not synonymous with a hard mattress? Neither is a soft mattress synonymous with best sleep.
While plopping onto our beds and sinking into its plush confines sounds inviting, it might actually be injurious. Soft mattresses don't offer the support and stability you can get from a reliable firm mattress. You don't get the universality either.
How Do I Know I Am Getting the Best Firm Mattress?
1. Provides Proper Back Support
The best firm mattress provides optimal back support. It will keep your spine aligned, from your lumbar area all the way to your shoulders and neck. Whether you lie on your side, back, or stomach, a firm mattress should be able to support all potential pressure points.
A stiff mattress may not cradle your body. It would hold up your body and allow you to move freely and with ease, but it may not allow your pressure points to sink deep enough into the mattress. When this happens, other areas may get even less support and pressure relief.
The only thing you should sink into is sleep—not your mattress. A soft mattress, in contrast to a hard mattress, has too much give. It may not be able to prop up your spine and joints, possibly leading to back or neck pain in the morning.
But a softer mattress could be ideal for side sleepers. It may cradle the hips and shoulders, while still providing optimal support for the midsection.
When you test your mattress, it should have enough give that it bolsters proper posture. This is the strength and utmost advantage of a firm mattress.
If it feels supportive and pressure relieving, you can expect refreshing sleep and a reinvigorated body in the morning.
Check out the Serta Perfect Sleeper. It comes in medium and mid-firm mattresses with pillow top layers so you get the perfect ratio between snug plushness and outstanding support.
2. Supports Your Movements
The best firm mattress should also allow you to move around freely and easily. Soft mattresses may dip and sag where you hoist yourself up, sinking you deeper into the foam. However, a firmer mattress does not have much of a give, so it will support your movements.
If you move around while you sleep, you might find a firm mattress more comfortable and easier to change positions in.
3. Can Support Your Body Weight
Firmness is subjective. A lighter sleeper (below 130 lbs) may find that soft mattresses can still provide them with adequate support, especially if they're lighter sleepers. But a heavier sleeper weighing over 200 pounds may find themselves completely enveloped in plusher mattresses.
So when buying a firm mattress, understand what may be firm for you may be too soft for a heavier partner.
Heavier sleepers tend to sleep better with firmer mattresses as these are less likely to buckle under their weight. The heavier the sleeper, the firmer the mattress.
But if you still crave sleep that feels like you're drifting in a cloud, choose a firm mattress with a latex layer. The Serta Eleos mattress comes with a plush euro top over a firm mattress, providing you with plush indulgence and resilient support.
4. Wrapped With a Sturdy Encasement
A firm mattress will provide stable movement support as you move around the center of your bed. But one with foam encasement will give you substantial support as you get on and off the bed.
Firm mattresses with foam encasements may be especially useful for older adults with weaker joints. It is less likely to sag under their weight compared to soft mattresses.
A foam encasement could also extend the functional space of your bed, allowing you to use every square inch (without rolling off).
5. Offers Undisturbed Sleep
Do you sleep with a partner? Perhaps a spouse? A rambunctious set of kids? Or a pet that utilizes every inch of your king mattress each night?
Motion transfer is what you call when motion on one section of the bed transfers to another section of the bed. No matter how carefully and slowly you try to get up, your sleeping partner may still sense your movement. It means when your husband wakes up early for work at five in the morning, so will you.
Serta mattresses are crafted with 7-zone pocket springs that move individually and independently according to your movements. They are fine-tuned to respond to your movements and pressure points so your tossing and turning go undetected and pressure points remain supported.
It's commonly practiced for couples with different sleeping habits and behaviors to combine two twin mattresses on a one-bed foundation. Creative as it may be, it might also be impractical.
With Serta, it only takes one mattress to get eight hours of sleep—straight and undisturbed.
6. Balances Sleeping Temperature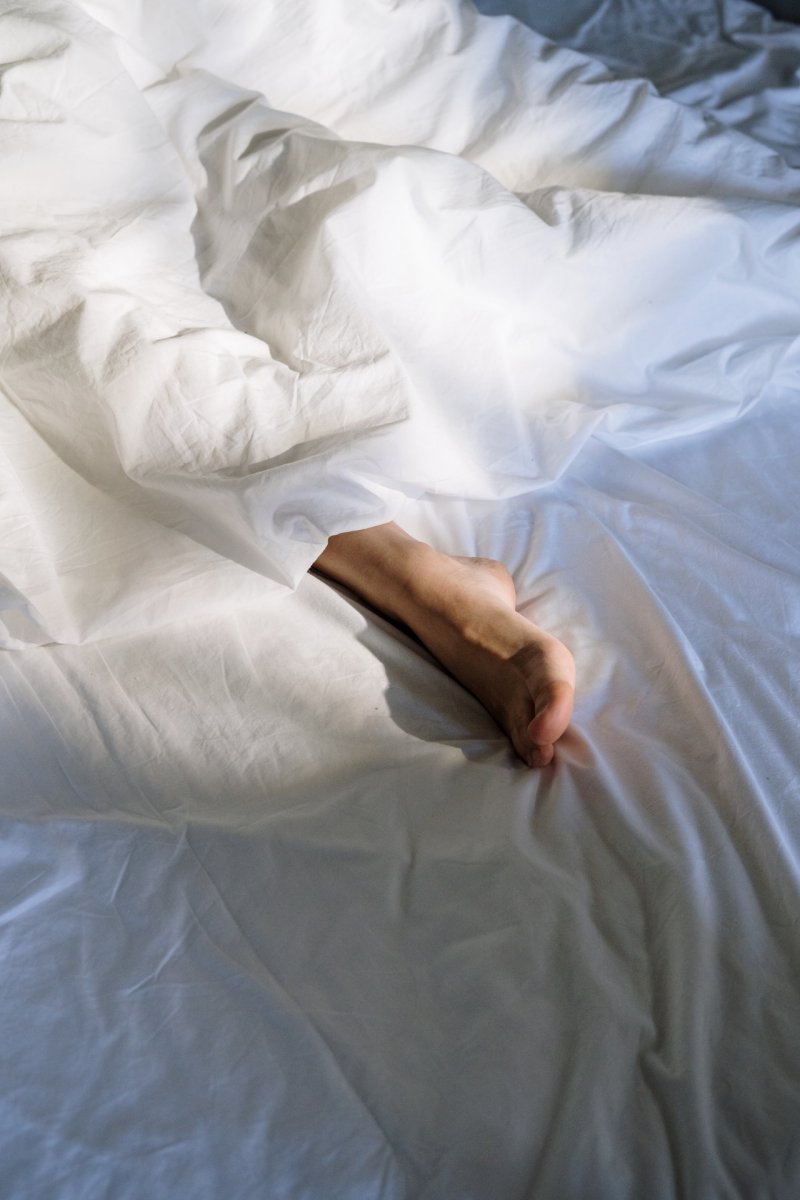 Mattresses could get warm in the middle of the night, rendering your night sleepless and sweaty. Choose a mattress with breathable materials and an adaptive cooling system.
Goldilocks tried beds that were too hot and too cold before she ended up falling asleep on a Serta iBreeze mattress.
7. Realistically Priced
We spend a third of our lives asleep—or at least trying to. If you put a premium on a good night's rest, invest in the best firm mattress for you. That said, you still need to stay within a budget that won't keep you up at night.
Mattress sizes could affect the price of accompanying accessories. The king mattress is a less common size, so expect bedsheets to be a bit more expensive. The queen mattress is a popular size for hotel chains and homeowners alike, so you may find more variety and affordable options.
8. Crafted With Durable, High-Performing Materials
Mattresses these days are more than a thick piece of foam or latex.
Today's technology has heralded the genesis of new techniques and sciences geared towards superior sleep.
The best firm mattress is a blend of high-quality and high-performing materials. The prices of mattresses can run high, so make sure to get your money's worth.
We've heard of keeping stacks of money under your mattress, but have you ever slept on gold?
The Serta Celestial collection is crafted with the HD Gold Series Coil™ that forms a layer of support, a system designed to respond to your every move.
Serta continues to innovate, fashioning premium mattresses with only the most luxurious and time-tested materials (trust us—our coils don't rust).
For dreamlike sleep, look no further than the Serta Celestial collection.
Firm Mattresses Are Best Paired With the Best Accessories
Pillows and bolsters are your mattress's partners in giving you superb sleep.
Your mattress will cradle your spine, from your lower back to your shoulders. Your pillow will take it from there, cushioning your neck and lulling you to sleep.
There are four things the best firm mattress should support—proper spinal alignment, ease of movement, and body weight. And one with a foam encasement can hold up your weight as you sit on, or get on and off the bed. It could even keep you from rolling off the bed if you find yourself on the edge in the middle of the night (probably because Fido needed a bit more wiggle room).
The best sleep is undisturbed. It means no matter how your sleeping partner (pet or human) tosses and turns, you won't be moved by their shifting. A hot or too cold bed could also wake you in the middle of the night.
The only thing firm mattresses aren't good for? Jumping on the bed. While our experts didn't test with monkeys jumping on the bed, Serta mattresses are guaranteed counting-sheep approved.
If Serta mattresses sound too good to be true, it's because it's the dream mattress.
With 78 years of experience and expertise in its helm, Serta is guaranteed to give you world-class technology and out-of-this-world sleep experience.
Did this change your mind about soft mattresses? Did we make a good case for firm mattresses? Sound off in the comments section which of the best firm mattresses from Serta you'll be checking out!