The best spring mattresses are tried, tested, and offer Serta-fied amazing sleep.
They're great for all types of sleepers. Whether you're a back, side, stomach, or sleeper, a spring mattress could provide you with optimal support and pressure relief.
But not all pocket spring mattresses were made equal. Here's how to spot the best mattress for you, and when to call a Serta sales representative.
Don't fall asleep on this article.
Your Shopping Guide to Buying the Best Spring Mattress
1. Durability
Before finding this article, you've probably read about spring mattresses and that they typically have a short life span. However, this may no longer be true.
Spring mattresses today are built with sturdier materials. Newer models do not rust as quickly or do not lose their tension as quickly as mattresses decades prior.
One way to ensure the longevity of your mattress is to rotate your mattress every so often. This could prevent sagging—one telltale sign that it's time to replace your mattress.
But Serta mattresses come with a 10-year guarantee. You don't have to worry about purchasing your next Serta mattress too soon. (Unless you've heard about our divine Celestial collection.)
2. Bolstered by a Foam Encasement
A hardy encasement can help prevent your spring mattress from sagging.
An encasement is the hefty padding of foam or another material that wraps around your mattress. It's like skin for your mattress, protecting its contents and holding everything in place.
Note that a foam encasement feature isn't available in all mattresses, so ask a sales representative if a mattress has an encasement.
But with Serta, that's elementary.
Our Ambassador mattress comes with a mid-plush firmness, body-contouring pocket springs, and a foam encasement to boot.
And as a bonus, mattresses enriched with encasement extend the useful real estate of your mattress. If you ordered our Philippine king-size mattress (yes, we have one), you're sure to enjoy every square inch of it.
3. Zero Motion Transfer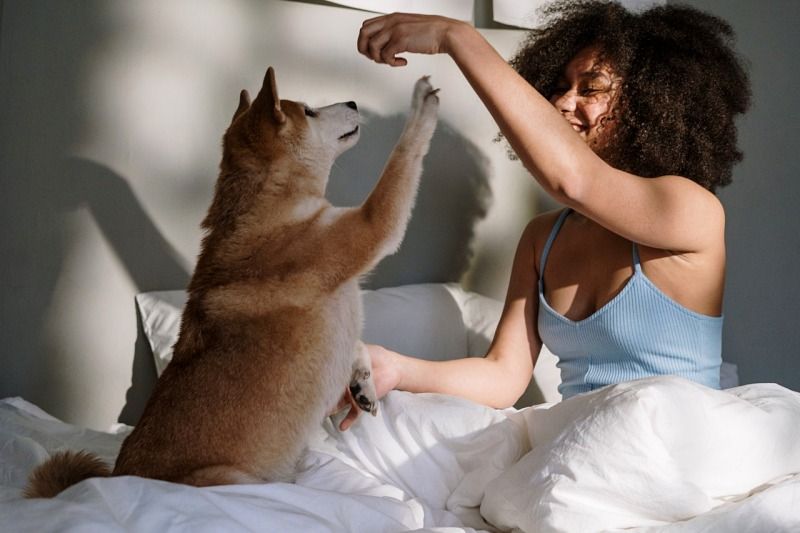 Motion transfer is the instance when pressure applied to one point of your mattress can be felt from another side of the mattress.
Motion transfer is when your sleeping partner tossed and turned throughout the night, and you just slept like a baby. It's when your fur baby decided your side of the bed was cozier, and you just slept like a baby.
Another common belief is that innerspring mattresses do not feature motion isolation, but this generalization does not apply to a Serta mattress.
Serta mattress coils are designed to respond to the contours of your body and to your movements.
If you've never had a mattress that serves motion isolation on a silver platter, we suggest you head to our showrooms and ask the helpful sales representatives for our Eleos mattress.
4. Coil Count
The higher, the better.
Higher coil counts could mean better and more precise contouring and pressure relief. If you have back problems, you would want a mattress that properly cradles your joints and muscles.
The best spring mattress can prop up your spine as well as absorb all your pressure points. When your mattress supports your pressure points well, you can say goodbye to muscle pain.
The iSplendor is built with 7-zone pocket springs, a pressure-relieving latex layer, and a Euro top pillow surface to bring you decadent slumber without skimping out on steadfast support.
5. Expressly Mentions Contouring Features
While we at Serta pride ourselves in exclusively using spring mattresses and coils that provide pressure relief and body-contouring features, it is important to know that these are not benefits that automatically come with innerspring mattresses.
Whether your mattress can do this can depend on the materials and the make of your bed.
So if you're buying a mattress and you spot one that reads spring mattress, innerspring mattress, or pocket spring mattress, do not automatically assume that these can support your spine and ease your muscles.
But with Serta, you can absolutely count on it. And your best bet is our Athena mattress.
The Athena mattress comes with all A to Z sleep-loving features to bring you your best Zzzs. This Serta spring mattress packs a punch with a Super Pillow Top® + Euro Top surface, Double Talalay® Latex Layer, 7-Zone Honeycomb Pocket on Pocket Coils, and HD Gold Series Coils™.
And these are supported by Natural Cool Fibres™ Wool that breathes and keeps you cool as you sleep, and a Premium Comfort Knit surface with enough elasticity to absorb your body and weariness.
6. Breathability For The Best Spring Mattress
Spring mattresses built with breathable materials and constructed to promote proper airflow could improve the performance and life span of your bed.
This could help prevent moisture and heat from accumulating within the layers. As a result, these can provide undisturbed sleep from a warm mattress and coil protection by keeping the layers dry.
Our Freya mattress comes with a ventilated foam encasement that promotes proper airflow through the layers of your mattress. This spells uninterrupted sleep and a long mattress lifespan.
Above all, it's important to note that it's possible to combine different kinds of mattresses—and Serta has mastered the art.
Serta mattresses use durable, high-performing coils. We're so confident, we offer you a 10-year warranty on your mattresses.
Because we understand the value of sleep, we add other durable and supportive layers on top of your already responsive Serta mattress for good measure.
And while your primary sleeping position (back, side, or stomach) largely dictates the best mattress for you, we strive to bring you mattresses that tick everything on your wish list—and in 10 perfect no less.
Serta is the best mattress for insomniacs, sleepaholics, and everything in between. Whether you lie on your back, stomach, or side, we make sure you don't lie awake at night.
Does your mattress have all these features? Or are you on your way out to purchase a new Serta mattress? Share your thoughts with us in the comments section below! We'd love to hear from you.