Does mattress online shopping make sense?
Online shopping lets you shop from the comfort of your current mattress. But is it the wisest move? Is the convenience worth the price of a mattress? Isn't it better to drop by a physical mattress store?
Let's break this down.
Pros of Mattress Online Shopping
1. Fast Facts at Your Fingertips
When you shop in physical mattress stores, you might not get the complete picture of each mattress. The tiny cue cards placed beside each product may list key features, but not the benefits they offer.
So what if the mattress features temperature regulation and ventilated layers? What do you need motion isolation and pocket-on-pocket coils for? Is it supposed to be impressive that a mattress is crafted with Talalay latex? (It's a yes, by the way.)
A prudent shopper does thorough research before committing to a mattress. Mattresses can be expensive and come with a 10-year lifespan. That's too long of a commitment to do on a whim and without scrutiny.
When you shop online, you have the time and resources to do research. You can look up what various mattress terms mean and what they mean for you.
You can match several models to your needs and preferences. A mattress for a side sleeper may be different from that of a back sleeper. And when you have a sleeping partner, you need to consider their preferences, weight, and sleeping behavior.
Taking five seconds to search "memory foam benefits" and "best memory foam mattress" gives you a world of information. It could also narrow your search, bringing you closer to your ideal (Serta) mattress.
There's a lot to consider when choosing a mattress. And what's in the physical store might not be the one for you.
2. Wider Product Range
When you shop online, you're not limited to the options in whichever store you happen to visit. Instead, you have the entire mattress market to choose from.
Some stores may miss out on product lines or models. You might have to visit a flagship store if you want to browse the entire catalog.
And when you're only browsing one brand, you're bound to miss out on companies with meaningful innovation and dreamy features.
Many traditional brick-and-mortar stores now have a presence online. So if you prefer to choose from a reputable pioneer brand with a solid heritage and a background in customer satisfaction (like Serta), there's a big chance that they have an online store (like Serta).
And when you do find your perfect mattress, you can guarantee you can haul it home.
3. Always in Stock
Again, when you go to a store, you're stuck with whatever products are in front of you.
If you already have a mattress in mind (or of your dreams), it could be a nightmare if the physical store has run out of stock. In which case, you might have to visit a different store and pray that they have your model. And if that's not an option, you're back to square one.
But if they do have stock and it's time to bring it home, therein lies the problem. How do you bring it home? (More on this later.)
4. Hassle-Free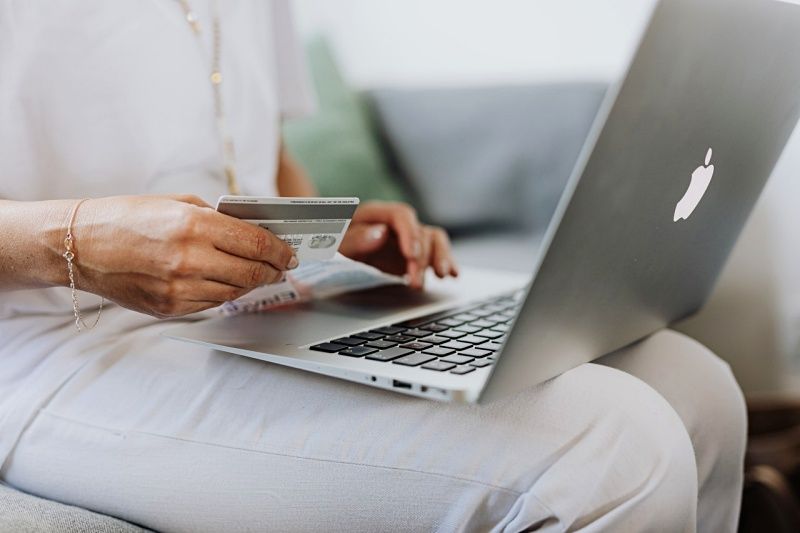 Can you imagine placing and dragging a whole mattress on your shopping cart as you continue to shop? Well, it is possible with a digital one.
Online shopping spares you from the hassle of driving to the store, searching for a space in a cramped parking lot, and beating rush hour going home. It also saves you from the expenses related to transportation.
Immediately, by deciding to try mattress online shopping, you kept your wallet fat and mind at ease.
And another bothersome aspect of physically shopping—chatty and unhelpful sales clerks.
Cons of Mattress Online Shopping
1. Irksome Salespeople
Are you indecisive? Are you living proof of the concept of choice overload? Or simply introverted?
You may find it uncomfortable to be followed around by a salesperson. And while they have good intentions and only wish to assist you, there are shoppers that like to shop independently.
Online shopping allows you to shop at your own leisurely pace. And it will be easier to make a decision you're 100% satisfied with without some breathing down your back.
And for some companies, good sales assistance is where customer service ends.
2. Tricky Logistics
Not all brands provide delivery services. This becomes a problem when your new queen mattress might not fit into your sedan. Can you imagine if you purchased a Philippine king mattress from Serta?
Delivery service is an automatic service provided by online stores. All you need to do is provide an accurate address.
Online shopping was designed to address all concerns physically shopping possesses. It is well-coordinated, endlessly convenient, and offers a wide range of options and information at your fingertips.
But one thing they can't give you? That sense of feeling at your fingertips.
3. You Can't Test Your Tosses and Turns
When buying a mattress, you would run your fingers through the products before you plop and bounce on them.
This gives you an idea of how comfortable a mattress is. Lying on a mattress for a few minutes also helps you determine if it meets your needs and matches your preferences.
Fortunately, when you go mattress shopping online, many brands describe the firmness of their models. They could be labeled soft, medium-soft, medium, or firm. Some even have detailed descriptions like mid-plush, extra firm.
Brands also list mattress thickness and dimensions to give you a better picture of what to expect.
Unless you're going to spend around 15 minutes lying down on each model at mattress stores, you might be better off shopping online.
When shopping for mattresses online, stick to tried, tested, and top-quality brands. This takes the guessing game out of the equation and guarantees you a pleasant and regret-free shopping experience.
Serta has been living up to its name and pioneering meaningful and transformative innovation since 1931.
Each mattress supports your movements and provides regenerative sleep. With 10 different sizes to accommodate your most particular wishes and a wide range of firmness levels and pillow top layers crafted to cradle your muscles, we're sure to put your mind at ease whether awake or asleep.
In which do you find more security? Shopping at physical mattress stores where you can toss and turn on each product? Or online shopping where the entire purchasing process has been thought out and dreamed up for you? Share your thoughts with us in the comments section below!