Browse the Serta mattress size chart to find a bed tailored to fit your sleeping preferences and maximize your bedroom real estate.
Finding the perfect size is tantamount to finding the perfect bed. The perfect size will comfortably cater to you and your partner, giving you enough leg room and space to enjoy your Serta mattress fully. And if you share your bed with a four-legged companion, we have just the perfect sizes for that too!
RELATED: Different Types Of Firmness In Mattresses
Serta Mattress Size Chart — Find Your Perfect Mattress
Mattress Size Chart: Beds for Solo Sleepers
Single
Dimensions: 91x190cm
Perfect for: Solo sleepers living in studio units or small bedrooms, growing kids, dorms
A single mattress is ideal for sleepers that don't need to share their beds. Whether you position them against the wall or in the middle of your studio unit, you'll find that this bed doesn't take up much space.
Is your child growing? A single bed can help future-proof your child's bedroom. They can use it through their childhood until they can purchase their own Serta mattress.
Super Single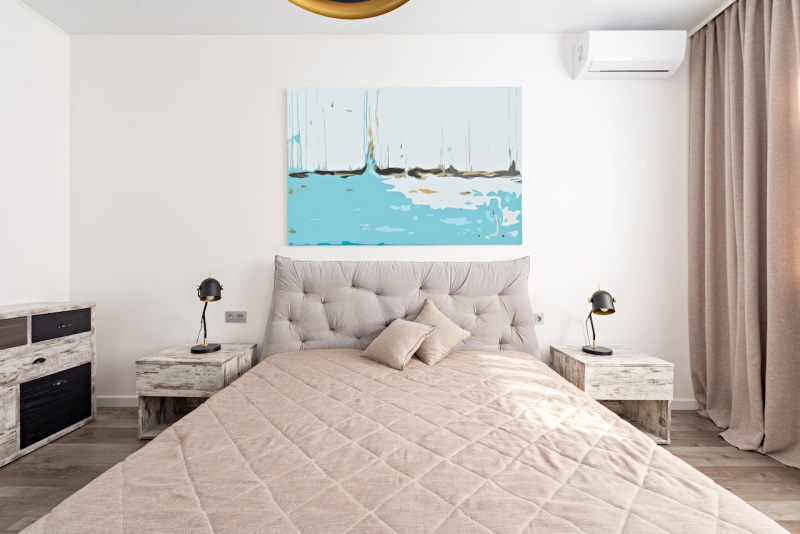 Dimensions: 106x190cm
Perfect for: Solo sleepers who want a spacious bed but do not have much space, people with small pets
The super single is 15cm wider than the single. But don't underestimate the comfort and additional wiggle room 15cm can offer you. Side sleepers will find this comfortable, giving them enough room to shift positions without rolling off.
It's also great for the kids' room, especially if your child has a larger build. Like the single bed, it's a step toward an adult-sized bed and can future-proof your child's room.
Philippine Semi-double
Dimensions: 122x190cm
Perfect for: Heavier solo sleepers, homes with at least two kids, dorms, guest bedrooms
Serta offers two variations of the double bed. The Philippine semi-double bed is perfect for heavier sleepers with wider shoulders or longer wing spans. It's narrower than a full double bed while still providing a spacious sleeping surface perfect for one sleeper.
It's also great for two tiny sleepers if your kids like to bundle up together for bed. Two small sleepers can have approximately 60cm of space each and a lot of leg room for their four-legged companion.
We recommend this mattress size for sleepers that don't have the luxury of a large bedroom but still want to have a bigger, luxurious bed.
Mattress Size Chart: Beds for Those with Sleeping Partners
Philippine Full Double
Dimensions: 137x190cm
Perfect for: Couples, smaller bedrooms, guest bedrooms
This bed size is great for couples that share a bed and have limited bedroom real estate. Each person can have as much as 68cm of space on their side. It's spacious and space-saving, ideal for condo living.
This bed would also make a great guest bed. It can cater to one or two guests and not take up too much space in your home.
Queen
Dimensions: 152x190cm
Perfect for: Couples, solo sleepers that sleep like a starfish, small families
The queen is a hotel chain choice pick and a crowd-pleaser. Its versatility makes it ideal for growing families on a budget or solo sleepers that sleep with their limbs outstretched.
It doesn't take up much space but gives you a lot of room to cuddle.
If you have a spacious bedroom, this could be great if you're living with a young adult or expecting guests.
US Queen
Dimensions: 152x198cm
Perfect for: Tall couples, growing families
The US queen is just as wide as the queen-size bed but is 8cm longer. It's ideal for sleepers over six feet tall. No toes hanging over the bed, and a lot of wiggle room with this bed.
A US queen can also future-proof your home if you're growing a family. There's enough room for daddy, mommy, and a little one in between.
It also gives Fido a lot of room to cuddle next to you. Even our furry friends can't resist a Serta mattress. And because most of our mattresses feature motion isolation, you won't feel it when they decide to hop into bed with you.
RELATED: What Is The Ideal Bed Size For Couples?
Mattress Size Chart: Beds for Those with Sleeping Partners+Kids+Pets
King
Dimensions: 183x190cm
Perfect for: Families, couples that need plenty of space
A king-size bed is large enough to house two sleeping partners that both sleep like starfishes. Are you cuddly in the daytime but a solo trooper come bedtime? This bed lets you share your space with your loved one while having a lot of space on your own.
Spanning 183cm, this bed is great for families with children that love to jump into bed with them — oversized stuffed toys included.
Philippine King
Dimensions: 183x198cm
Perfect for: Tall families, sleeping partners that have different sleep schedules, lengthy master bedrooms
The Philippine king-size bed is similar to the king-size bed but is 8cm longer. It's perfect for families with members over six feet tall.
If you sleep earlier or get up earlier than your sleeping partner, the Philippine king is excellent at making sure you don't wake each other.
Are you constantly in search of the cooler side of the bed? This bed lets you toss, turn, and roll as much as you want without you ending up on the carpet.
Super King
Dimensions: 200x200cm
Perfect for: Tall couples, sleepers that sleep with plenty of pillows, families, people with pets
If you have a sleeping partner and many other spontaneous partners (four-legged or otherwise) hop into bed with you in the middle of the night, you'll need a super king to give you optimal sleep.
Very tall sleepers over six feet tall will also appreciate the extra toe room at the end of the bed, especially if their partner exists that the decorative cushions stay where they are.
The super king is also ideal for sleepers that love to share their Serta bed with their man's best friend — a nano gel bolster. There's also a lot of room by your feet for your fur friends.
Philippine Super King
Dimensions: 198x203cm
Perfect for: Very tall sleepers, families, people with pets, sleepers that can't sleep without a heap of pillows
It's the perfect bed for very tall sleepers with large builds. Both you and your partner can get into your favorite sleeping positions without bothering the other. On your back, stomach, and side. Like a starfish, in a freefall position, or like a log resting diagonally.
If you tend to shift positions or toss and turn in the middle of the night, you can move as much as you want and still find yourself in the middle of the bed.
This is a great bed size for close-knit families that like to huddle together on the Serta mattress in the mornings. The kids can jump on the bed while Fido rests peacefully in his designated corner.
Serta Mattress Size Chart — There's Room for Everyone
The size versatility of Serta mattresses opens up a lot of doors and provides plenty of solutions for you.
Future-proof your home. Invest in a mattress your little ones can use until they're old enough to buy their own. Maximize every square inch of space in your bedroom. Have breakfast in bed because there's enough room to do so. Don't worry, the coffee won't topple over if you place it on top of your zero-motion transfer mattress.
But if you do, be sure to encase it in a waterproof mattress protector. And if you're using the nano gel pillow as a makeshift tabletop, wrap that up in a pillow protector too.
Because Serta is committed to satisfying your most particular needs, we offer as many as 10 mattress sizes on our mattress size chart. Ranging from single for solo sleepers in tight condo spaces to Philippine super king sizes fit for a master bedroom.
With Serta, you can have hotel-quality mattresses delivered to your home.
Suite dreams!
Did you find what you need on the Serta mattress size chart? Let us know what you think in the comments section below!
UP NEXT: